The Hemmingford Golf Club
36 holes, Montérégie
Two magnificent courses, one private and the other welcoming all golfers in a unique location!
Offers are displayed at different times throughout the year (Christmas, Valentine's Day, Expo Golf, summer and autumn). Make sure you are a subscriber so you don't miss any promotional offers. If no promotion is displayed it is because they are coming!
[et_pb_woo_loop_archive loop_layout="1273″ fullwidth="off" columns="2″ new_query="on" hide_if_no_data="on" _builder_version="4.6.6″ hover_enabled="0″ z_index_tablet="500″ cntnt_text_shadow_horizontal_length_tablet="0px" cntnt_text_shadow_vertical_length_tablet="0px" cntnt_text_shadow_blur_strength_tablet="1px" title_text_shadow_horizontal_length_tablet="0px" title_text_shadow_vertical_length_tablet="0px" title_text_shadow_blur_strength_tablet="1px" box_shadow_horizontal_tablet="0px" box_shadow_vertical_tablet="0px" box_shadow_blur_tablet="40px" box_shadow_spread_tablet="0px" include_tax="club-de-golf-carling-lake" include_tax_terms="club-de-golf-carling-lake" sticky_enabled="0″ /]
Located in Montérégie, very close to the American lines is a beautiful place for a golf getaway: The Hemmingford Golf Club. As soon as you arrive you have only one desire; start your game! The sets and facilities are noteworthy. The route accessible to visitors offers an excellent challenge and is always maintained with the utmost care. The history behind this place gives it a stamp and maturity from the most interesting.
The restaurant is a must after your round, you must go and relax in this place from more welcoming and where the right products are in the spotlight! What about the terrace? A visit will convince you to make it a must in every season!
Information about Hemmingford Golf Club
313 Route 219 Sud, Hemmingford, Quebec J0L 1H0
+14502470000
Services at the golf club
Restaurant
Snack restaurant
Golf shop
Golf lesson
Junior Program
Field and green practice
Cart rental
Event organization
Bar, terrace with golf views
Equipment rental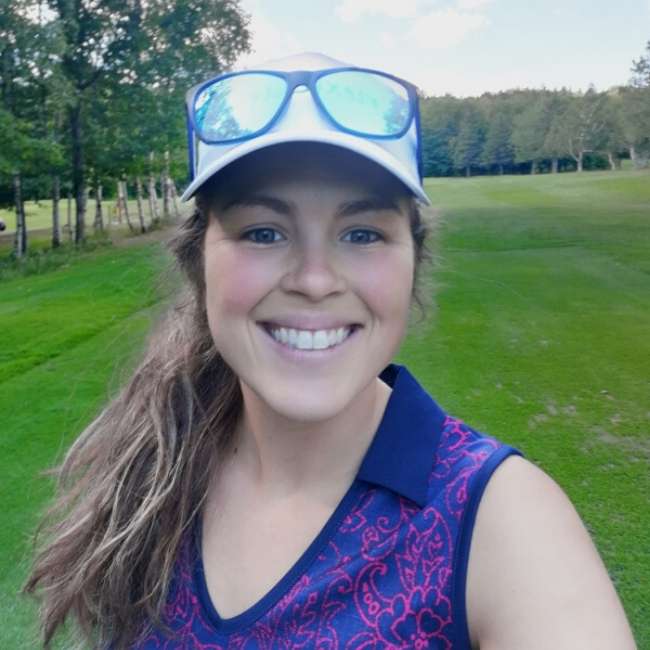 Marie-Pier de FlexiGolf
Je suis la Co-fondatrice de FlexiGolf et je suis une passionnée de golf!
Notre objectif est de vous faire découvrir de nouveaux golf et surtout de maximiser votre plaisir à jouer au golf partout au Québec et ailleurs!